Liquid error (sections/custom-specific-product line 321): product form must be given a product

Ridiculously Rich Broth
The taste of a ramen restaurant in instant ramen form

Simple Ingredients
Nothing weird here. No TBHQ or hard-to-pronounce ingredients

Not Too Salty
Enjoy great ramen without the bloat! Our ramen has roughly 40% less sodium per ounce than the leading brand.

Organic Noodles
We make our own ramen in-house from scratch using only premium organic wheat for the perfect bite that you can feel good about

Nothing Fried
We steam our noodles instead of flash frying them
Non-GMO
We don't use any genetically modified ingredients and are proud to source organic whenever possible
Made by Californians
We make our ramen noodles in-house each day in our Woodland, CA factory
Making an impact, one ramen at a time
We aim to improve the lifestyle of not only our customers, but also about the world we live in. That's why we use sustainable packaging materials and also produce our ramen in the USA with nearly 100% renewable energy.
Paper packaging from SFI sustainably-managed forests
Organic ramen noodles 
USA factor to cut down on overseas shipping emissions
Solar-powered factory 

Insanely Rich Broth

Simple Ingredients

Not Too Salty
Steamed Organic Noodles

Non-GMO
Us vs. Them
Upgrade your instant ramen game

Steamed Organic Noodles

Ridiculously Rich Broth

Simple Ingredients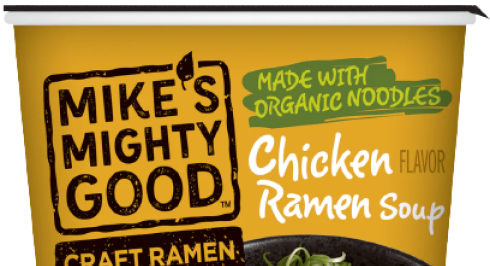 Fried Noodles

Bland Broth

Not so simple Ingredients

Made with Organic Ingredients

Non-GMO

NO TBHQ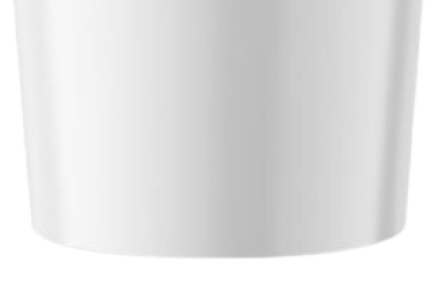 No Organic Ingredients

Contains GMOs

Contains TBHQ
Frequently Asked Questions
You've got questions, we've got answers
Is your ramen organic?
Yes, our ramen noodles are 100% organic. We even use organic oils in our products.
Where is Mike's Mighty Good made?
We make our ramen in-house each day at our Woodland, CA factory
How much sodium is in your ramen?
Our ramen items range in sodium, but all have about 1000 mg or less. Some which have miso naturally have more sodium in them. Overall, our ramen has roughly 40% less sodium per ounce than the leading brand.
How many servings are in your ramen?
 Each of our cups and pillow packs are single serve, so they're perfect for 1 person!
Do you ship overseas? 
We only ship to the US for now. Shipping is free on all continental US orders $45+!
What is the shelf life of your ramen? 
Our ramen has a 1-year shelf life at the time of production. We don't recommend consuming a product that is past its shelf life? 
What are the ingredients in your ramen?
We use only the best, simplest ingredients in our ramen!
What is your refund policy? 
Because we're a growing company and our team is focused on making you the best foods in the world and meeting demand, we do not accept returns. We are 100% committed to customer satisfaction and offer refunds and/or replacements on a case-by-case basis. Requirements for any refund or replacement are: product name, lot number, order number, and photos of product and packaging. Please email all details to hello@brightpeoplefoods.com. Thank you for joining us on our mission and for your help bringing you the best possible product!